I want to advertise a little bit for a website called linuxzoo.net. I had a course at Edinburgh Napier University called Network Services with a lecturer called Dr. Gordon Russell, who is the creator of the site. The site is a great place to learn Linux, no matter if you are new to it or a more advanced user. It is free to use, and anyone can sign up.
Really it is more of a learning environment than a website. It lets you connect to a virtual server and gives you a variety of tasks to complete. You can connect to the server via telnet, SSH or over web via some java script. Ones you feel you have completed a task you can press a button to check if the task is completed correctly. If it isn't you can make some changes and try again. You can always get a fresh virtual image and start over if you screwed something up.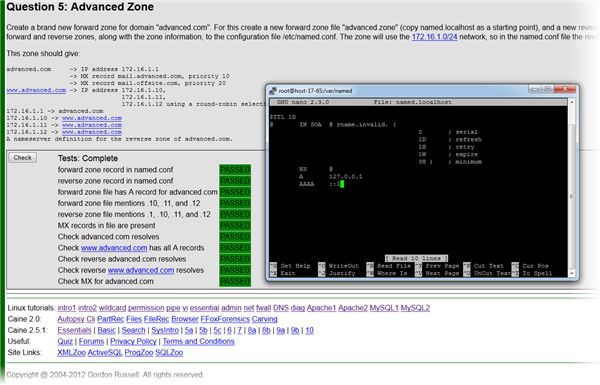 In the course I took, we used it as a way to get some hands on experience in contrast to the theoretical lectures in the different subjects. If you should be stuck with one of the tasks, take a look in the forums, or have a look on some of these lectures, that contains the same topics as on the website.
I must admit that my Linux skills improved dramatically during this course, and I'm convinced that the practical training through Linuxzoo contributed to it.
Please follow and like me: